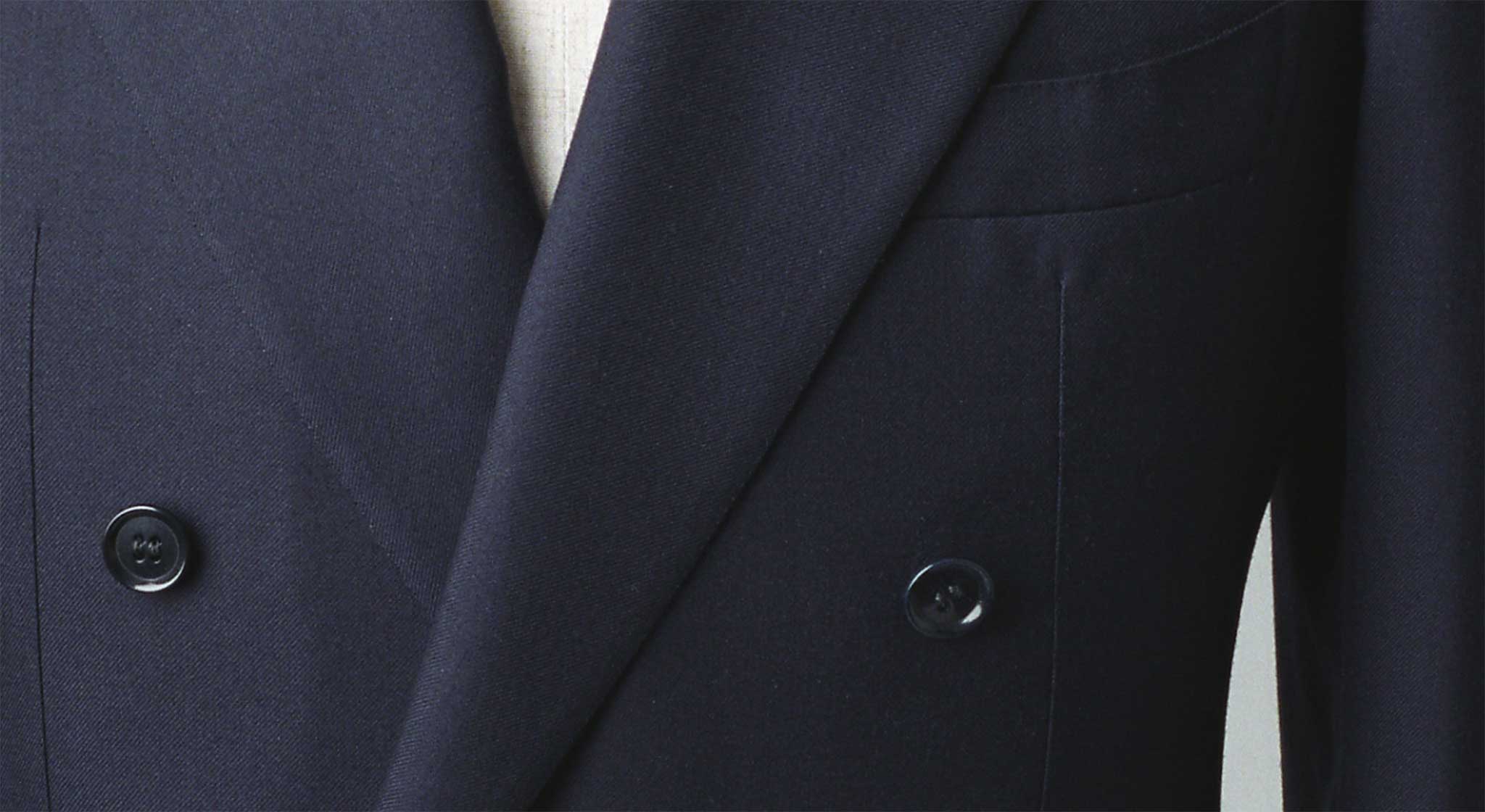 THE BRAND
The beautifully tailored suits of

PECORA GINZA.
PECORA GINZA
Since 2000
The beautifully tailored suits of PECORA GINZA give a perfectly comfortable fit to each individual, allowing the wearer to reveal pure elegance. Owning our own company's atelier, with a small team of artisans, Hideaki Sato carefully instructs each artisan's work himself, making sure every garment is a completion of exquisite hand tailoring work. "Every element of our hand tailoring lives for the beauty of the garment and the satisfaction of our clients." This is the unwavering pure spirit of PECORA GINZA since our foundation.
Hideaki Sato PROFILE
His grandparents, granduncle, mother and father, all being tailors, Hideaki Sato was born as the third generation of his tailoring family. During his childhood, soccer was the only thing he had in mind. Though by the time he entered high school, his mind was made up and his wish was to become a great tailor himself. After graduating high school in Japan, Hideaki Sato started as an apprentice with tailor Tsukumo Igarashi. After 2 years of apprenticeship, he decided to move to France in order to deeply pursue his skills and knowledge of fashion and tailoring. He first apprenticed under Antonio Montalto, who was a great friend of Tsukumo Igarashi. Then he graduated AICP a cutting school in Paris. One day during his years in France, he came upon a magnificent breathtakingly beautiful 'Polo Coat'. This was a fateful encounter, for the polo coat lead Hideaki Sato to master tailor Mario Pecora of Milan, who was the one who had tailored the beautiful polo coat. Accepted to be apprenticed to Mario Pecora, Hideaki Sato moved to Italy and there he spent 5 intense years of tailoring apprenticeship under master tailor Mario Pecora. After moving back to Japan, Hideaki Sato took over the family business, and opened PECORA GINZA in 2000.
His Story
~Tailor Hideaki Sato~
"From this day forth, the only thing I want to think is about 'Clothes'. "
These were the words of Hideaki Sato, at the age of 18.
Tailor, Hideaki Sato.
There are barely any tailors in his generation.
The time he set his heart on becoming a tailor, was the time when fashion meant 'designers labels'.
'Ordering' clothes had started to become an out-of-date thing.
And wishing to become a tailor, was completely out of the question at that time.
Still, Hideaki Sato continued to think,
Each human body is different,
The difference is the beauty.
"I wish to make clothes that presents the wearer in the most beautiful way."
"I wish to create beautiful clothing that fit well for each individual body."
The only job that can do so, is a tailor.
Hideaki Sato never doubted himself.
He continued to believe his passion to create clothes with true quality.
Though it was a long and lonely journey.
When he first came back from Italy, his thoughts nor skills were understood in Japan.
Even so, he continued to believe and create 'beautiful clothes', 'clothes with quality'.
His work as a tailor gradually reached the hearts of the people who loved and cherished the art, people who understood true quality.
And this lead to build the basis of the Classico Italia scene in Japan.
The bespoke suits and clothing of PECORA GINZA is now recognized by lovers of fashion and clothing, for our excellent quality and true beauty.

・・・

PECORA GINZA
We are almost reaching our 20th anniversary.
Owner and Tailor, Hideaki Sato, reflects on our history and looks in to future.
And upon that he says,
"In the end of the day, there's only one thing I must do."
"I must become a truly good tailor. That's all.
By Hideaki Sato
September 2019