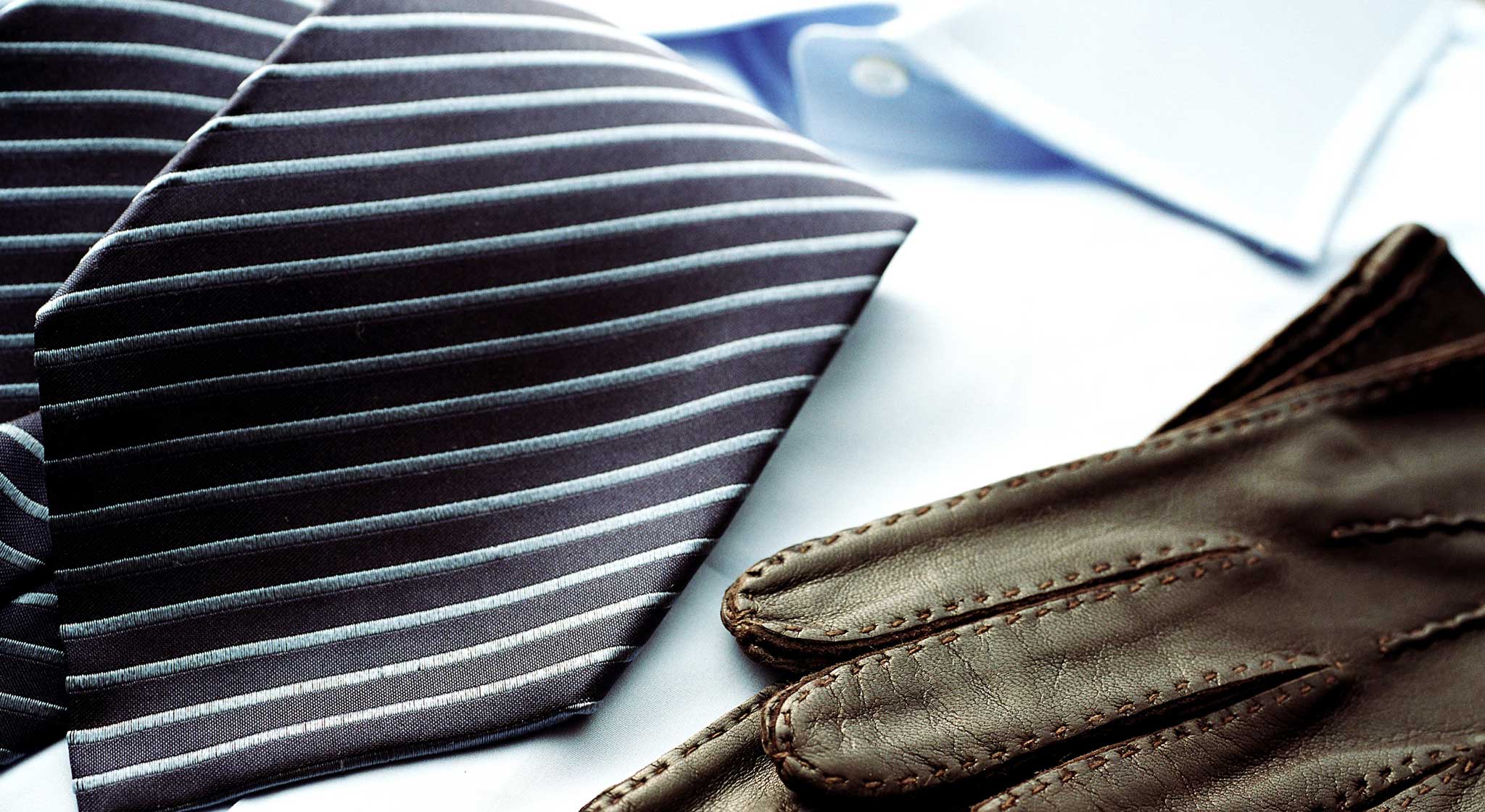 ACCESSORIES
Our selection of exquisite accessories especially
to embellish the bespoke suits of Pecora Ginza.
An Italian brand, 19 Andrea's 47 is born with the desire to create a product entirely manufactured in Italy. The fabrics are still produced on antique shuttle looms, embellished with fine yarns, weaves effects, exclusive prints and manual paintworks.

Each one of the selections we offer at PECORA GINZA are those which are carefully selected at Italy by owner Hideaki Sato himself.
PRICE
Cashmere ¥40,000~ Silk Cashmere ¥37,500~

Linen ¥25,000 Cashmere with print ¥41,000~
A necktie brand founded in 1920 in Salerno, Italy. Marzullo still sticks faithfully to traditional values, hand tailoring extremely elegant settepieghe ties

Hideaki Sato's exclusive collection of ties offer only the most elegant styles we believe to match the elegant suits of PECORA GINZA. The length, width, the canvas and designs of each ties are specifically ordered by Hideaki Sato himself.
PRICE
Silk Print Settepieghe Tie ¥28,000
Silk Knit Tie ¥12,000

Silk Print Pocket chief ¥8,200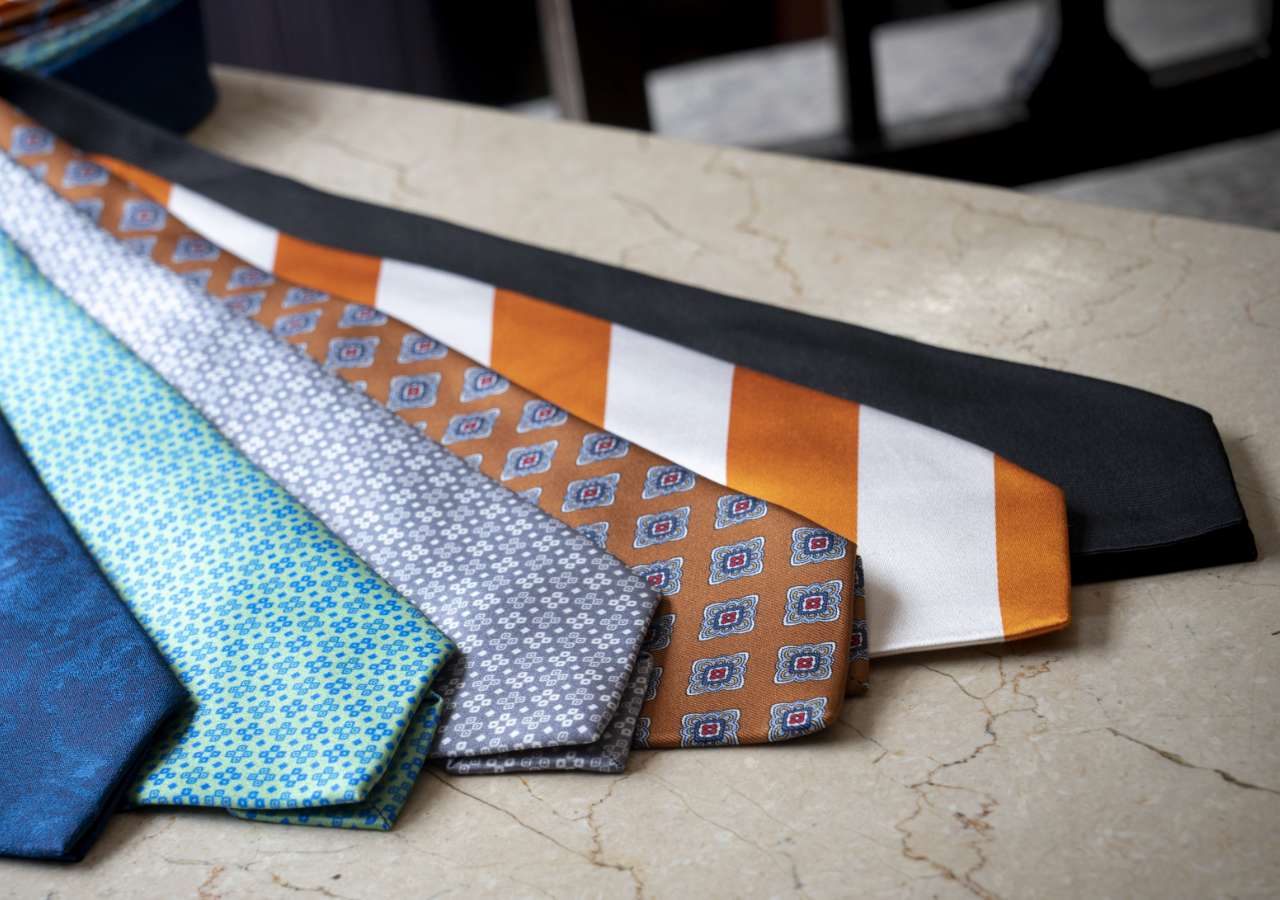 A famous tie brand born in Pescara, Italy. Carefully handcrafted from finest silk with handsome colors and intricate patterns, Dolcepunta ties allow men to complete their classy styles with a dashing modernistic charm.

At PECORA GINZA we offer standard settepieghe ties, silk satin settepieghe ties, wool ties, the length and width specifically ordered by Hideaki Sato. A collection of ties and pocket chiefs made from Carloriva shirt fabrics, silk print pocket chiefs are also available.
PRICE
Silk Satin Print Settepieghe Ties ¥28,000
Silk Satin Print Standard Ties ¥28,000

Wool Standard Ties ¥23,000
Carloriva Cotton Tie ¥20,000

Silk Print Pocket Chief ¥7,500
PECORA GINZA offers a selection of exclusive British Style Accessories.
PRICE
Johnstons

Cashmere Shawl ¥62,000
Cashmere Scarf ¥21,000~
Cashmere Stole ¥36,000
Albert Thurston Suspenders

Plain ¥18,000 Boxcloth ¥28,000 Moire¥18,000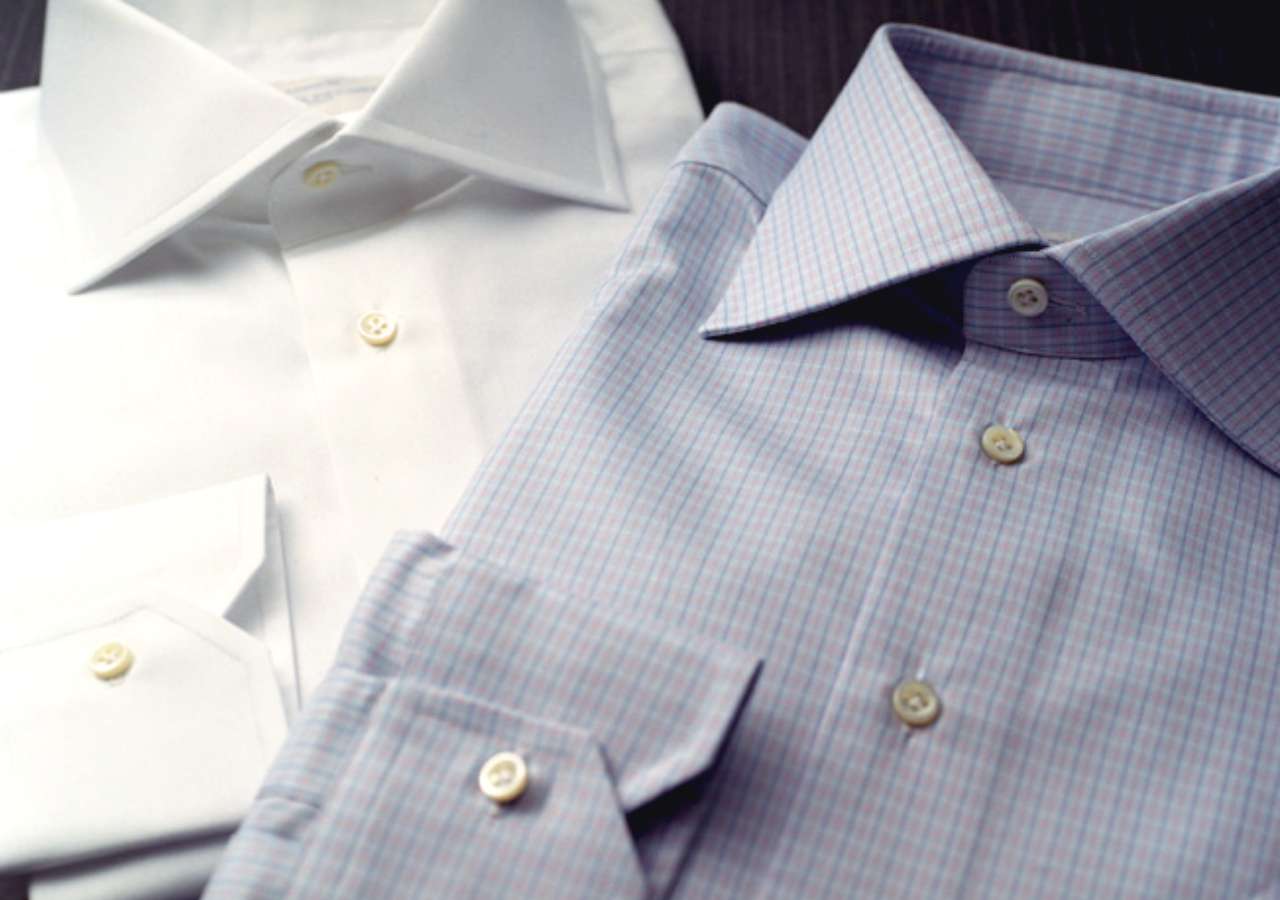 Alessandra Mandelli

MILANO
Alessandra Mandelli, is a Milanese artisan who has been making shirts for PECORA GINZA since we opened in 2000. Each one of Alessandra's shirts are fully handmade, the cutting to sewing mostly done by the hands of Alessandra herself.

Measurements will be taken using the same method Pecora Ginza does for our usual suit orders. We assure our customers a fine fit, by communicating directly with Alessandra about special requests and individualities of body shapes.

Samples of shirt fabric and collar shapes, beautifully handmade finished shirt samples are available. There will be no basted fitting, and orders can be made from one shirt.
SHIRT FABRICS
CANCLINI GRANDI&RUBINELLI BONFANTI CARLO RIVA SICTESS

ALBINI SOCTAS REISER&LIVADITI
PRICE
¥39,000~

Single Cuff with Hand Sewn Buttonholes
OPTIONS

Double Cuff ¥2,500
Buttoned Down ¥2,500
Hand Embroidered Initials(2letters)¥2,500
*All prices are tax excluded.