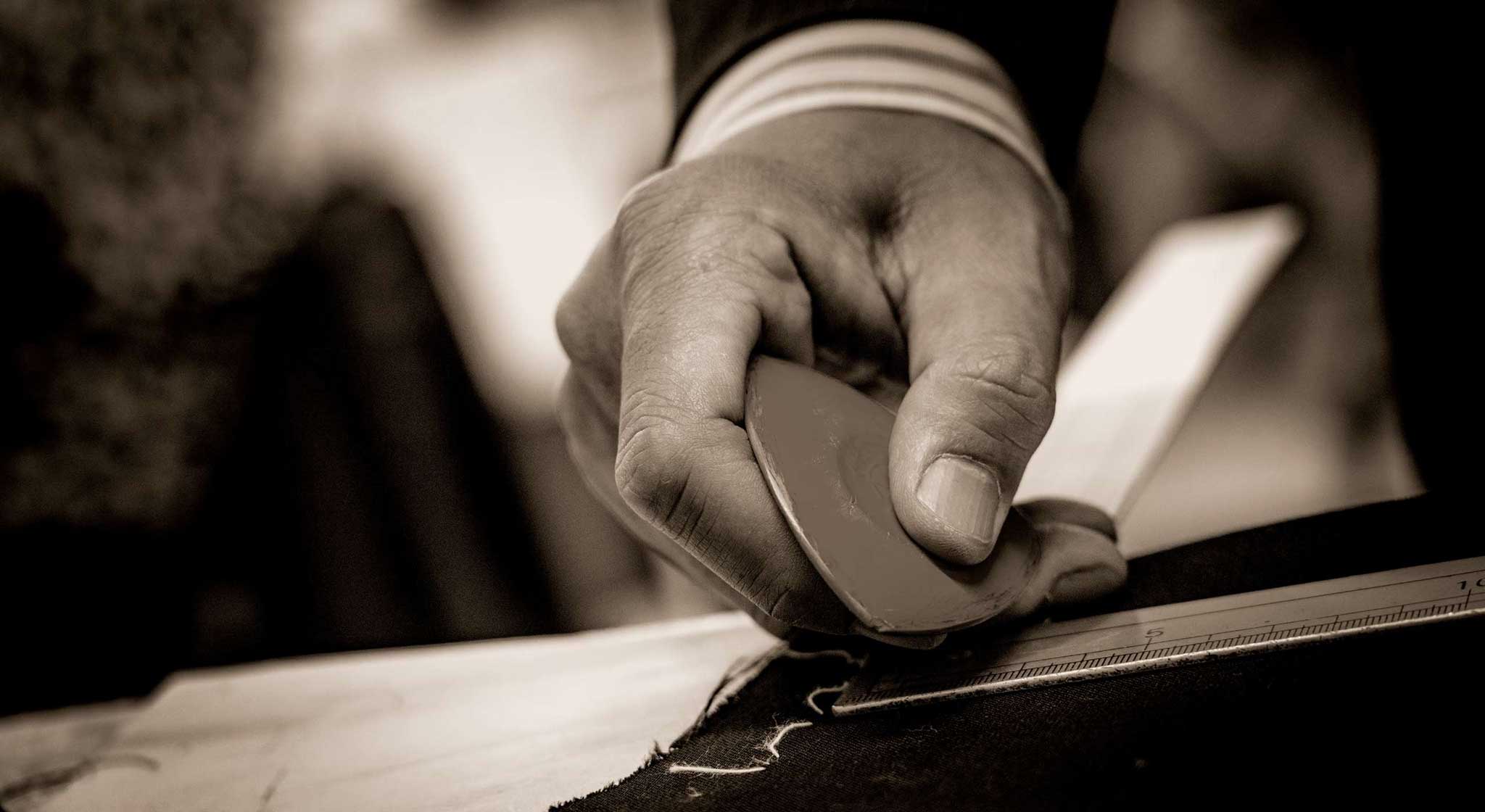 PROCESS
The ordering process
1.

Design and Fabric

Discussing the occasions and impression wanted,
the design and fabric will be decided.

Selected high-quality fabrics,
and a variety of fabric samples are available to choose from.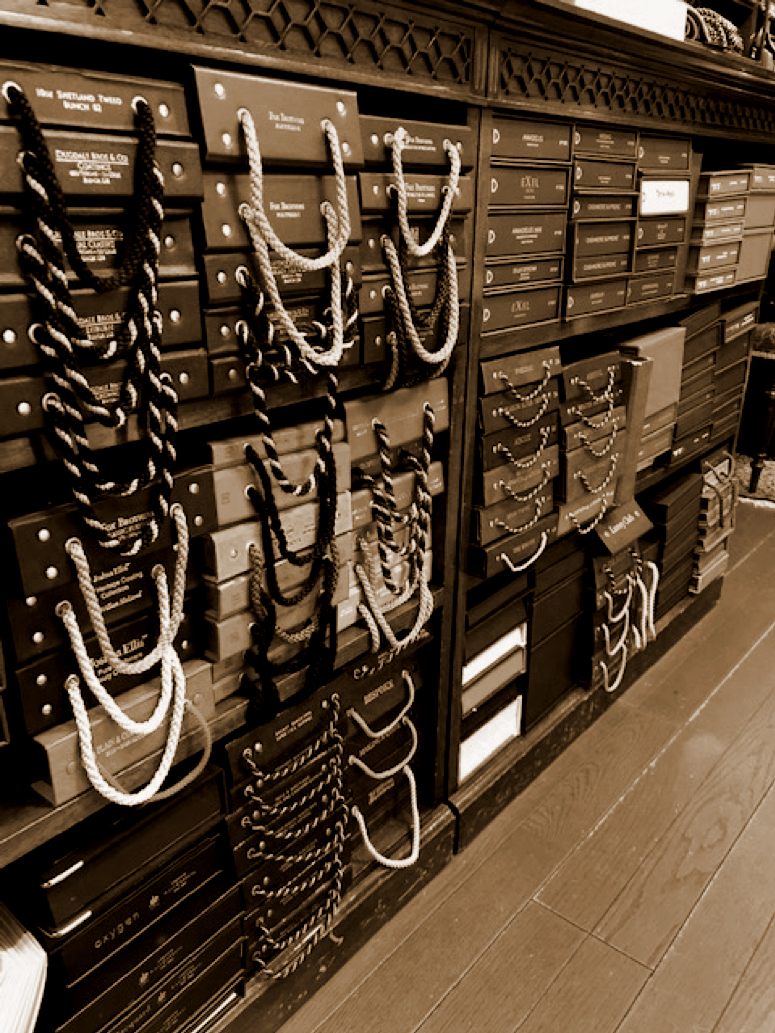 2.

Measurements

We use the Michelle Method for individual
body measurements- the important start of a bespoke suit.

The Michelle Method is a traditional method

requiring high technique and experience,
and enables us to accurately sculpt out the three dimensional body.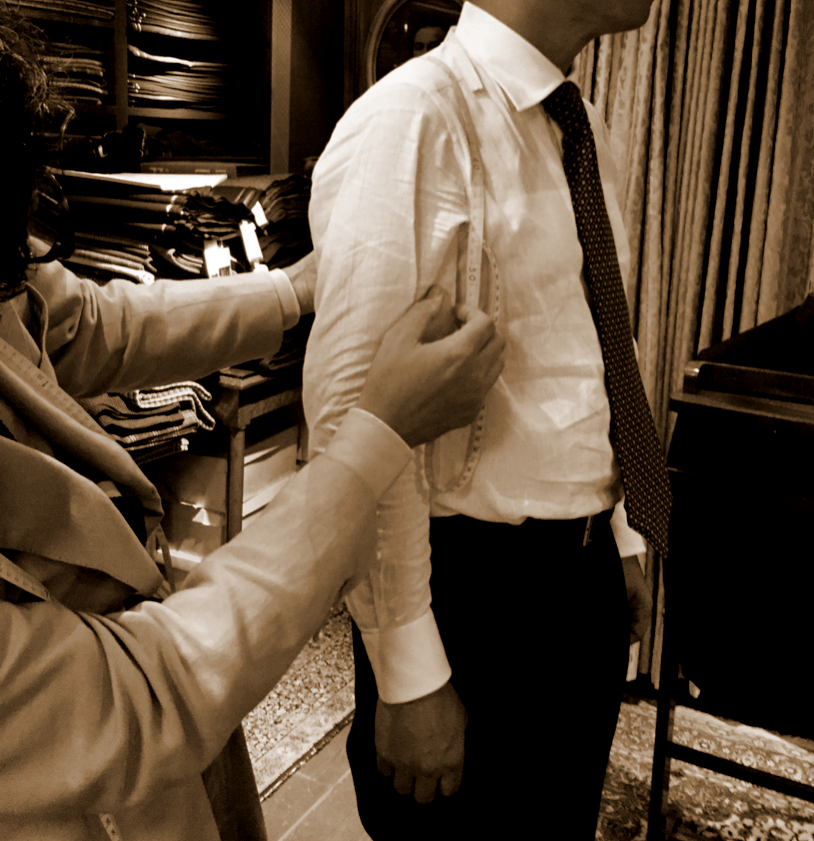 3.

Fusing and
treating the fabric

By treating each fabric in the right way,
we prevent the shrinking or expansion,
and prepare the fabric to be tailored.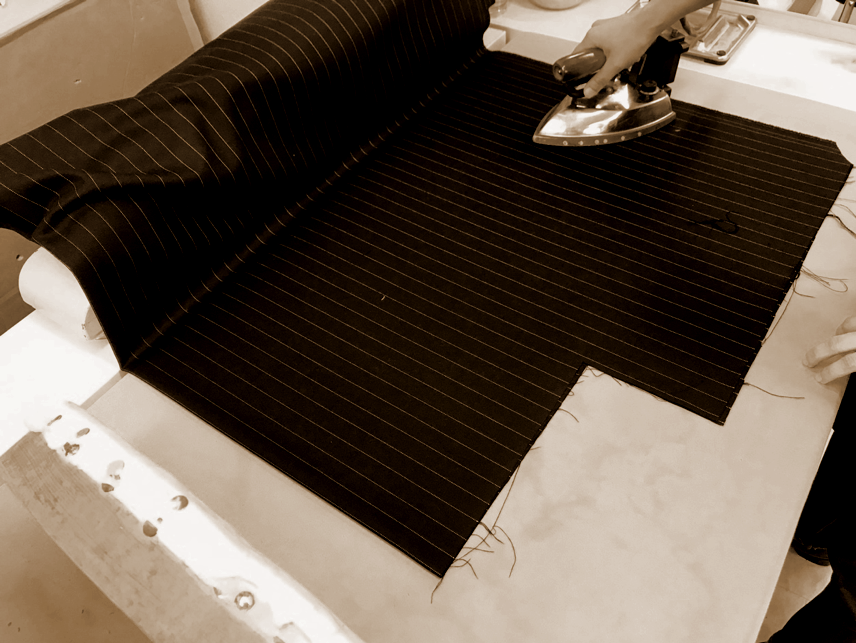 4.

Pattern making

Based on measurements and images of each customer,
maestro Hideaki Sato creates an original pattern especially for them.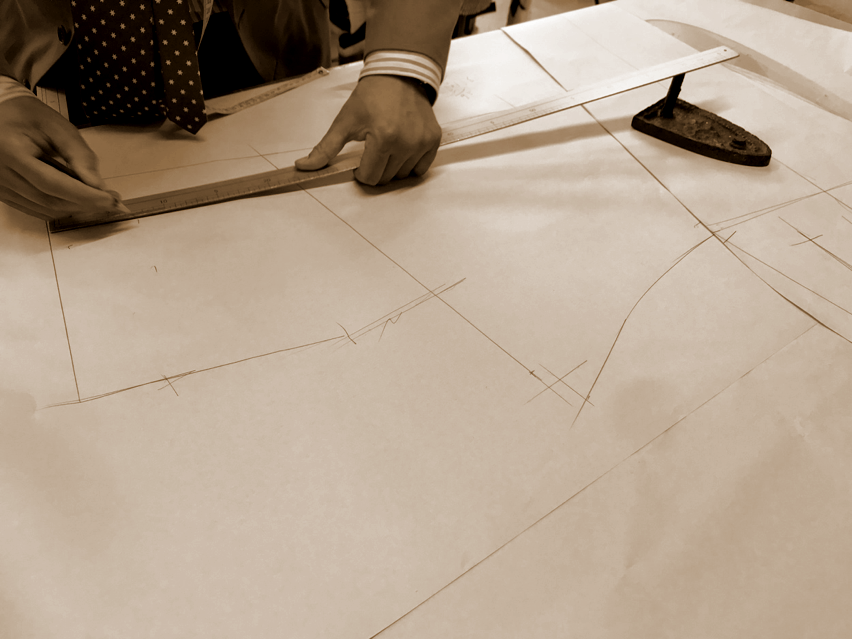 5.

Cutting

Fabrics are cut carefully with

great respect for the fabric grain.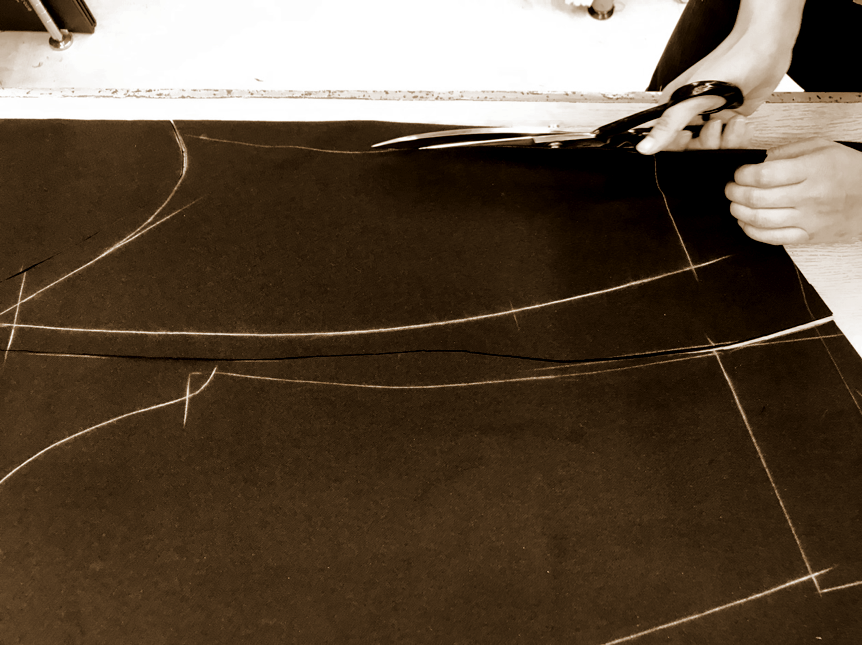 6.

Preparing
the canvas

Hideaki Sato decides on the combination of material (All from Italy)
in order to make a canvas that matches the customer's needs.

Each and every canvas is handmade,
constructed especially for each customer.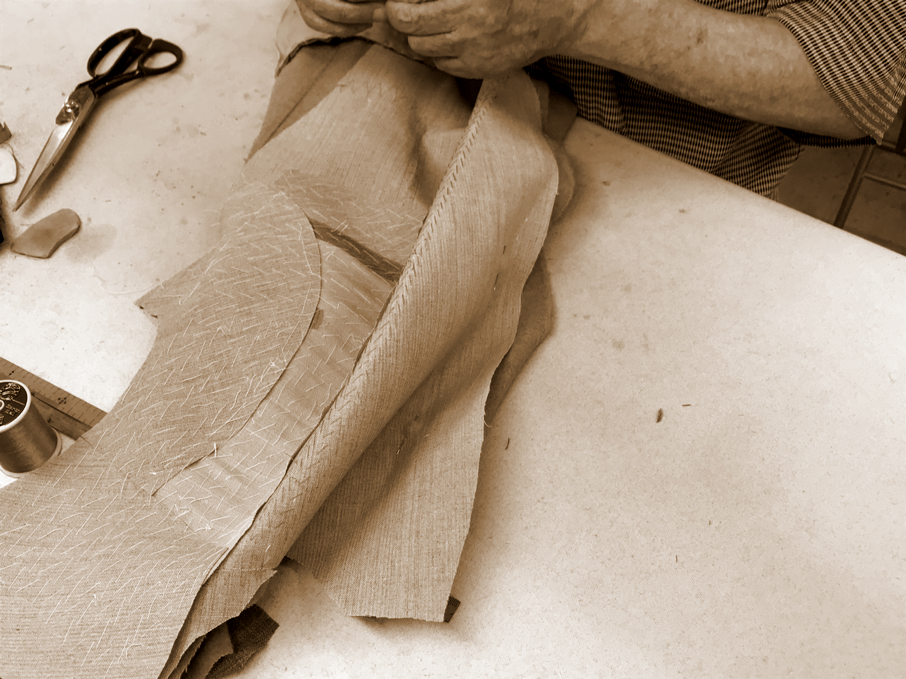 7.

Preparing the first fitting

The fabric parts are basted together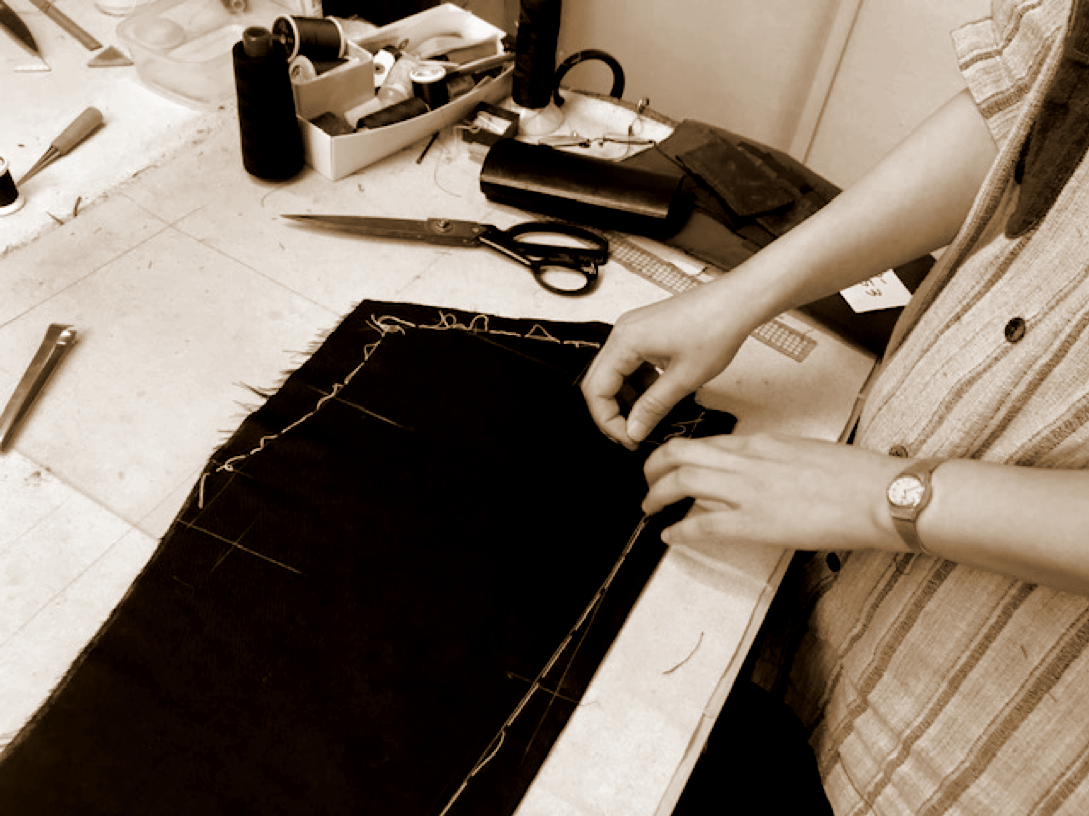 8.

First fitting

Our customers try on the basted jacket,
and fitting adjustments are made by Hideaki Sato.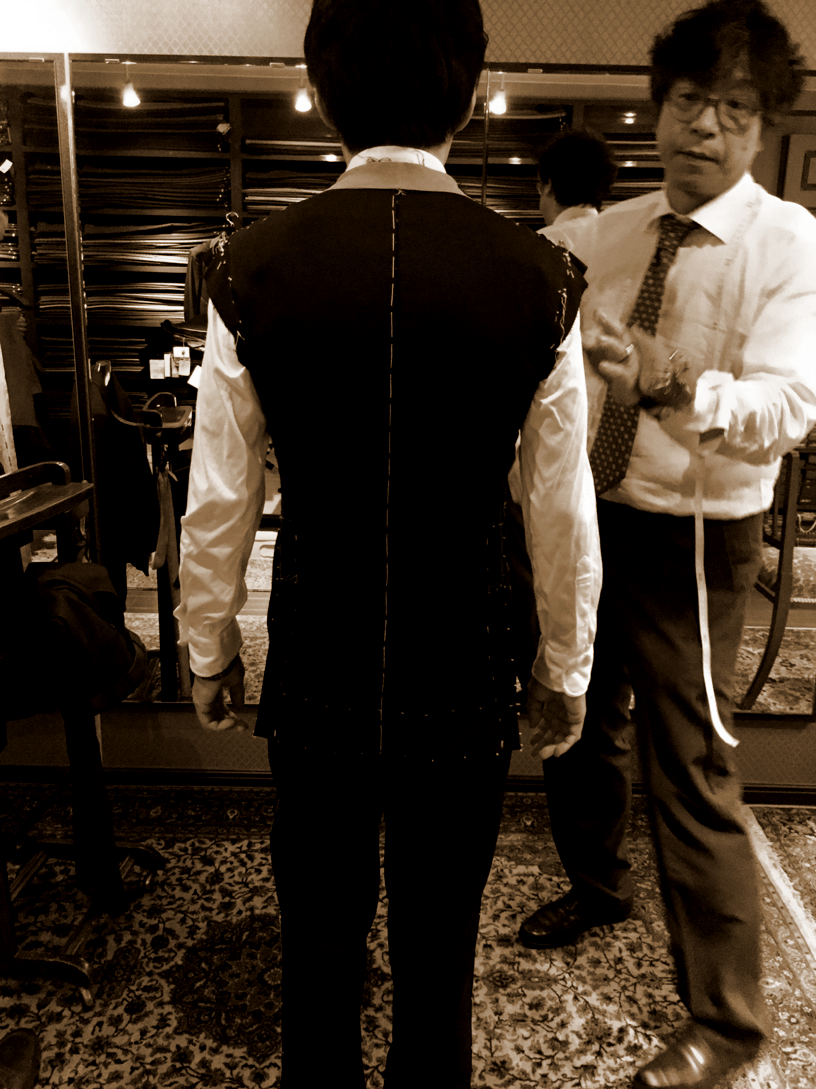 9.

Correction and fabrication

The basted jacked is undone,

and adjustments are made by Hideaki Sato.

Then, pockets and details are made,

and prepared for the second fitting.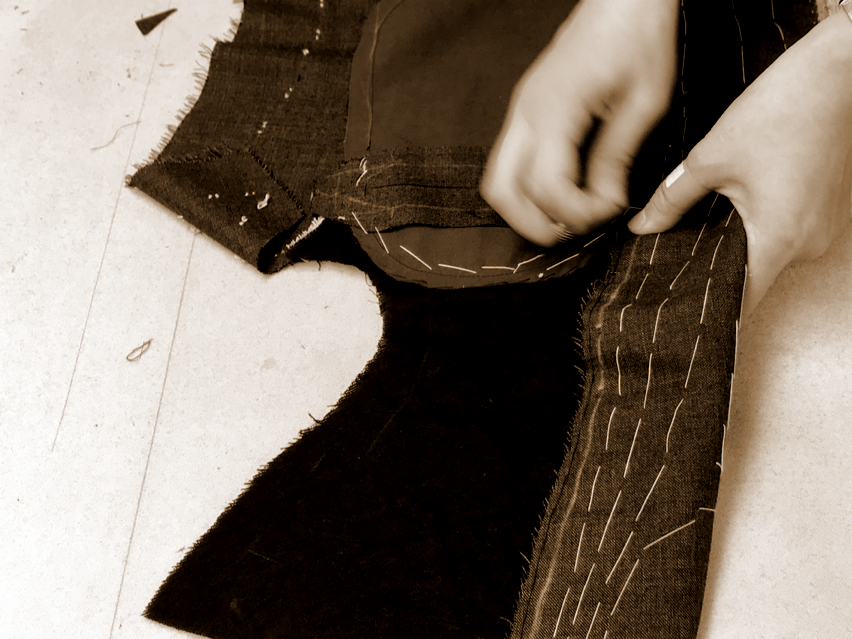 10.

Second fitting

Minor fitting adjustments are

made by Hideaki Sato.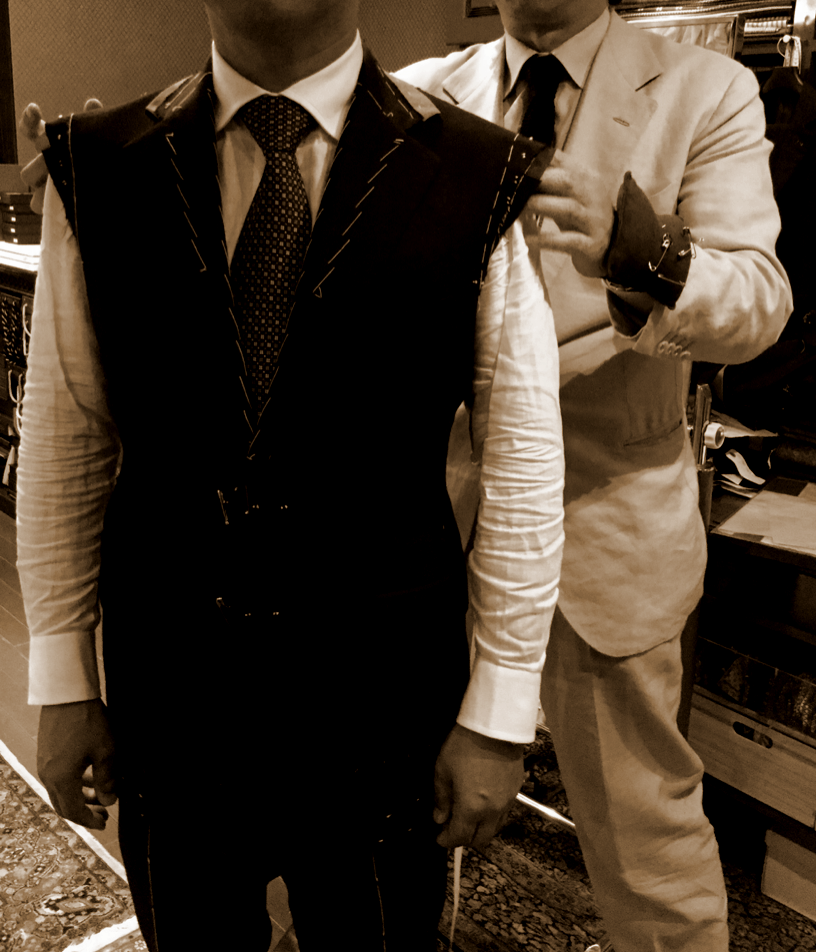 11.

Finishing up.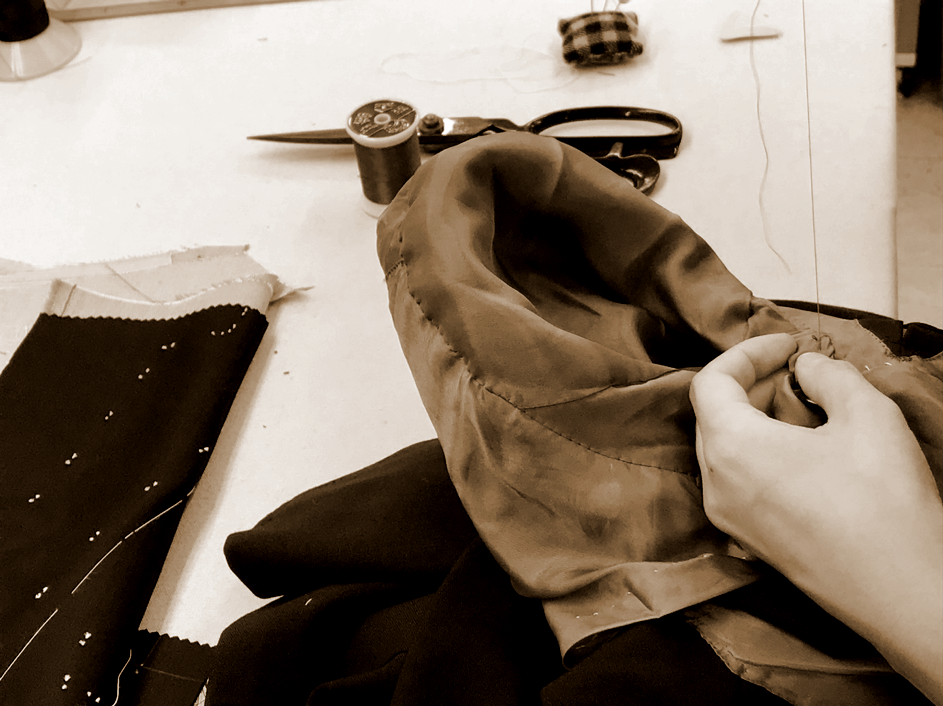 12.

Final fitting